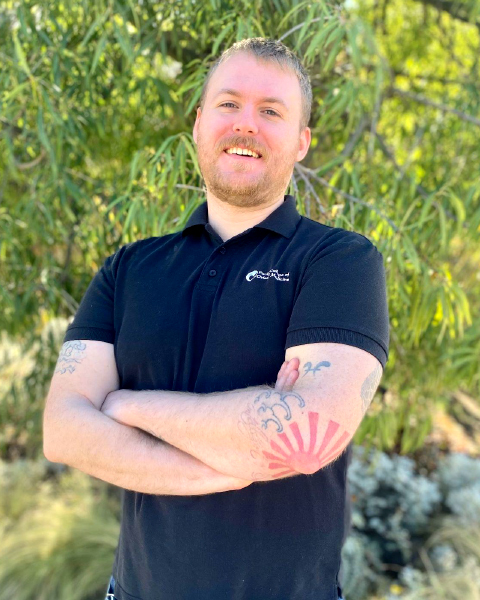 Darl Gearhart
C.M.T.
Techniques I Use: Swedish, Tui Na, and Eastern Deep Tissue
About My Practice: I was attracted to massage therapy and different forms of holistic healing for several years before I pursued my certification. I have gathered and refined a deep set of massage skills while studying Massage Therapy and Asian Bodywork at Pacific College of Health and Science. I love to help clients reach a deep state of relaxation and meditation while relieving physical tension and pain during my treatments. My preferred treatment method is a swaying mix of Western Swedish massage and Eastern Deep Tissue to ensure my clients are deeply relaxed while receiving the maximum benefits of muscle therapy. I work so my clients walk away feeling healthy, refreshed, and rejuvenated.
About Me: I enjoy reading science-fiction and fantasy, going on long walks every day, playing video games and board games, and meditation.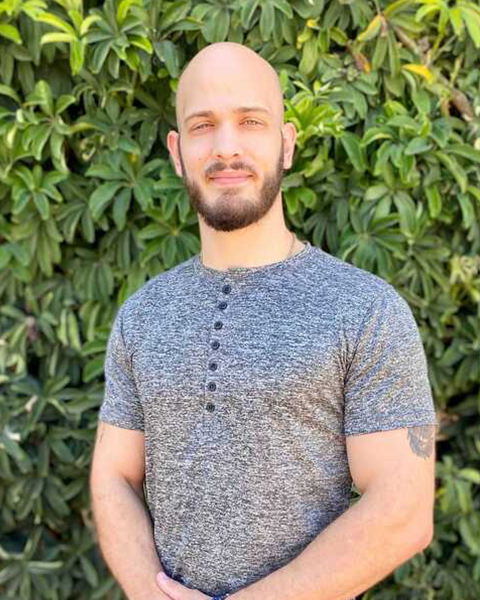 Jordan Delagrange
C.M.T
Techniques I Use:Deep tissue, Swedish, stretching, lymphatic drainage, prenatal, cupping, foot reflexology, orthopedic assessment, acupressure, craniosacral, medical Qigong,
About My Practice:I pursue a harmonious balance between the patient's lifestyle, orthopedics and bioelectrical aspect of the body. I assess any imbalances and apply the appropriate counterbalance to help guide the patient to better health. In my medical studies I apply both eastern/western theory and methodologies.
About me:I was born and raised in Indiana, arriving in California for the first time in 2014 after I joined the US Marines. I served 5 years as a Marine, and exited the service in 2018 with a medical discharge. My treatment at the wounded warrior battalion motivated me to pursue a career in Acupuncture and Chinese medicine. I studied at Pacific College of Health and Science for 2 1/2 years to earn my associate degree in medical massage technique. I am now enrolled in the Doctorate of Acupuncture and Chinese medicine, and will be a licensed doctor of Acupuncture in 2023. I also teach Chinese martial arts, and have a certification in personal training through ACE.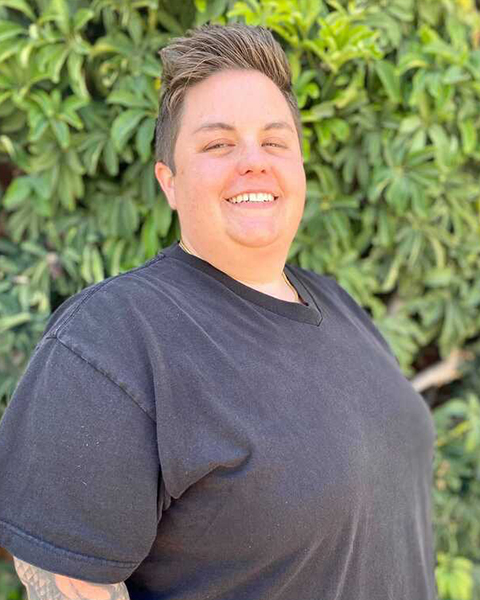 Kim Huddleston
C.M.T
Techniques I Use:Deep tissue, trigger point therapy, sports massage, assisted stretching, prenatal massage, lymphatic drainage and reflexology.
About My Practice:Being a Massage Therapist in San Diego for over 11 years has allowed me to help thousands of clients. I've worked with professional sports teams, Olympic athletes and professional fighters. My goal is to specialize in making everyday activities less difficult and to increase clients' overall quality of life by focusing on a range of motion, which I believe is an essential component to living a pain-free life. I personalize and tailor every client's session to each individual needs and goals so that the highest level of therapy is reached.
About me:Born and raised in sunny San Diego, a perfect day for me would be a day of fishing, paddling or just relaxing by the pool with family and friends. I love cars, especially Mustangs. I attend local car shows and even had my very own car showcased. I also enjoy country music and hanging out with my little furry sidekick, Ryder.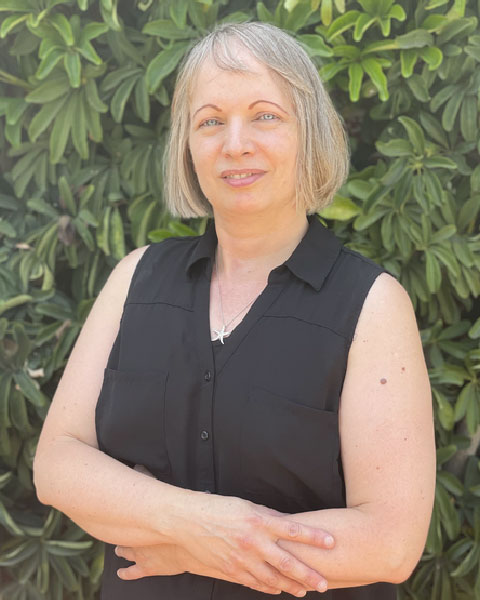 Lisa Hughes
C.M.T.
Techniques I Use:  Swedish relaxation massage, deep tissue, myo-fascial release, trigger point therapy, reiki, prenatal massage, stretching, PNF (proprioceptive neuromuscular facilitation)
About My Practice: My professional goal is to empower my clients to take control of their own wellness by incorporating key daily practices to improve their quality of life; focusing on movement, nutrition, sleep, and meditation to maintain a healthy body, mind and spirit.
About Me: I'm a mom of 3 adult children.  I've recently retired from nursing after 36 years working primarily in the field of orthopedics and physical rehabilitation.  I have been a massage therapist for 7 years and now want to make it my full-time passion.  I'm originally from the N.J. coast and new to the San Diego area.  I'm looking forward to exploring all the west coast has to offer.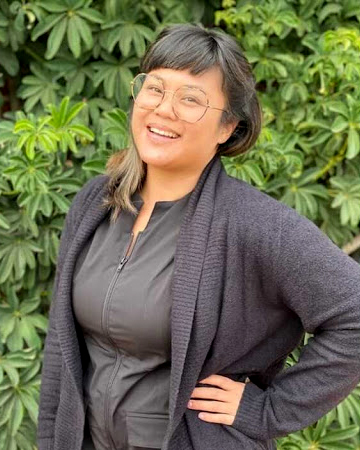 Joanne Arboleda
C.M.T.
Techniques I Use: Deep Tissue Sculpting, Structural Integration, Neuromuscular Therapy, Prenatal Massage, Cupping Therapy, Traditional Thai Yoga Massage, Circulatory, Lymphatic Drainage
About My Practice: My mission is to effectively relieve pain and tension with a gentle hand. I do not not equate pressure with effectiveness,  not to say that I do not apply deeper or heavier pressure. Over the years I have worked with a wide range of bodies and in treatment settings. Each session is always a customized blend to address each individuals' needs and goals.
About Me: I have loved and practiced Massage Therapy since 2008 and am a proud graduate of IPSB (International Professional School of Bodywork). Prior to IPSB, I graduated from Cal State Fullerton with a degree in Kinesiology.  Outside of massage, I enjoy crocheting/ knitting and smothering my dog.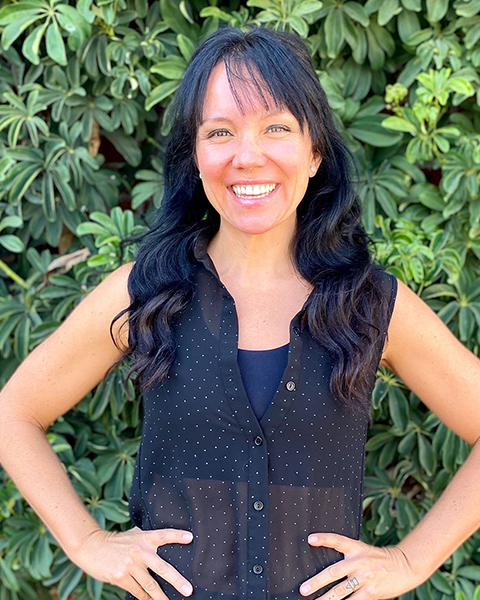 Nikki Krause
C.M.T.
Techniques I Use:Ayurvedic Massage-Abianga Tradition, Chair Massage, Deep Tissue Manipulations, Lomi Lomi Hawaiian Massage, NeuroMuscular Therapy, Pregnancy Massage, Reiki I, II, and Reiki Master, Shiatsu, Spiritual Healing, Somatics, Sports Massage/Advanced Circulatory, Structural Alignment, Traditional Oriental Healing, Trigger Point Therapy Massage, Tui-Na, and Reflexology.
About My Practice:I love to work with athletes and individuals that want to continue to operate at their fullest potential. I have healed from multiple injuries using the Holistic Wellness Model, so I am inspired to work with individuals that are moving through injuries. I also have seen the benefits of committing to regular self care and body work, so I love to work with patients that just need regular maintenance.
About Me:I hale from the sandy shores of San Clemente and Mission Viejo, in Southern California. I have been an avid yoga practitioner for 21 years and yoga teacher for 12 years. I love to trail run, travel, dance, organic farm and vegan food prep. When I have any extra free time I love to spend time with my family and friends, hike and be outdoors with my husband and spend as much time with our daughter as possible.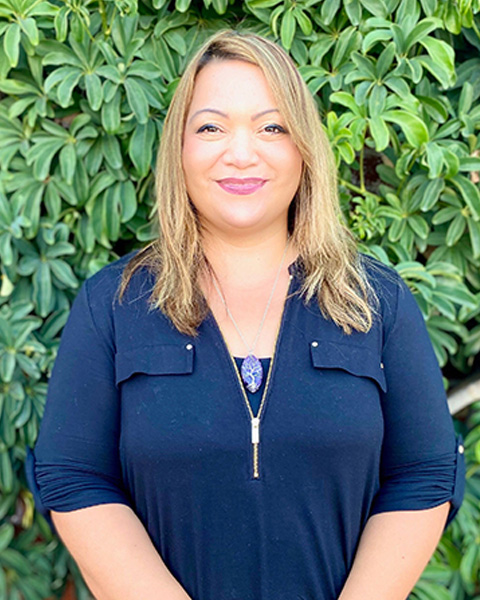 Gabby Samaniego
C.M.T.
Techniques I Use: Deep tissue, myofascial release, stretching, trigger point therapy, cupping therapy and prenatal massage.
About My Practice: My background is quite diverse; experience working in high end day spas, five star resorts, small holistic wellness centers as well as chiropractic /physical therapy clinics. I'm delighted to be able to offer an array of modalities. My goal is to plan my patients sessions and treatments to maximize their results, provide them with pain relief, and manage their care plan.
About Me: I'm a local (from the South Bay) that has lived and worked in North County for almost a decade. I studied massage therapy at Body Mind College of Holistic Health in northern San Diego and International Professional School of Bodywork (IPSB) in Kearny Mesa. In my free time I go to Baja to visit family and friends, eat and shop. I wish to travel more in the future. I was fortunate to visit Egypt twice.
Michael Gonzalez
C.M.T.
Techniques I Use: Structural integration with deep tissue. Incorporating neuromuscular techniques along with cupping and IASTM.
About My Practice: My practice is driven by my desire to help. As a former high school and college athlete, football and track and field, I spent a decent amount of time get work done by PTs. It was the work of these talented individuals that allowed me to do what I loved to do athletically.
During a session with me usually starts with a good intake. Which allows me to understand your needs and goals for the session. I prefer to look at the body as a whole. Trying to find the why to your pain or discomfort. During the session you can expect muscle testing, some scraping, cupping. Some or all may incorporated into your session.
About Me: I enjoy playing golf, going on hikes, discovering new restaurants, trail runs, and a good board or card game with friends.