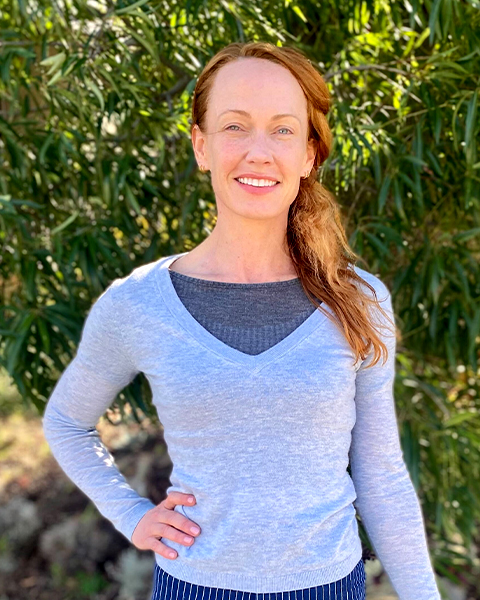 Darby Erin
C.M.T.
Techniques I Use: Swedish Esalen and Structural Integration to provide optimal, effective physical benefits. The additional healing support of Reiki I & II, Traeger, MFR, Deep Tissue, Aromatherapy, Pre/post Natal, Cranial Sacral, Reflexology, Somatic Transformational Bodywork, and Lymphatic Drainage.
About My Practice: I focus on the the mind-body connection, ensuring that my bodywork allows for better movement with less stress, in order to get the brain functioning to it's fullest potential.
About Me: I attended college in both Santa Barbara and San Francisco, and collected trainings and board certifications in bodywork, yoga, as well as medical esthetics and holistic skincare. In my spare time, I can be found laughing at my own jokes.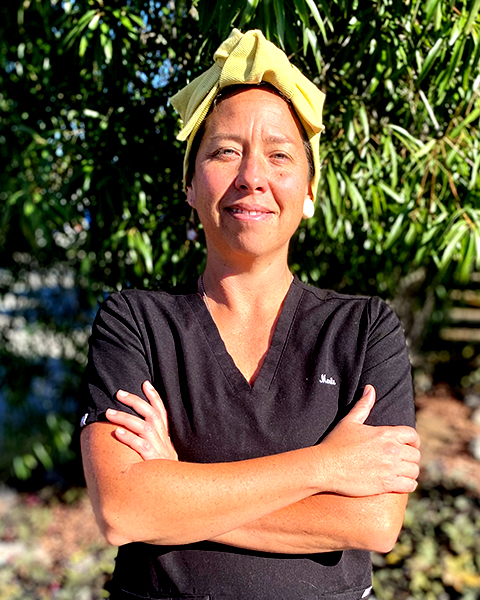 Marla Alvarado
C.M.T.
Techniques I Use: Advanced Circulatory, Chair Massage, Sensory Repatterning, Lomi Lomi Hawaiian Massage, Shiatsu, Traditional Thai, Structural Integration and Reflexology.
About My Practice: I feel fulfilled to work with people that want to operate at their fullest potential, be that a continuing process or the beginning of a self-care journey. I have personally experienced the power of the Holistic Wellness Model and healed from multiple injuries and recovered from others. For this reason I am so inspired to work with people that have special needs and are working through chronic pain or injuries. I know first hand the benefits of committing to routine self-care, it changes everything.
About me: I am a native San Diegan, born and raised stradling the borderlands. I am poly-lingual and have lived in México, South America and in the forests of Canada. I have been an avid outdoors person all my life. I enjoy cycling, climbing, hiking, paddle boarding, reading and running around with my 2 year old son.
Additional Languages: Spanish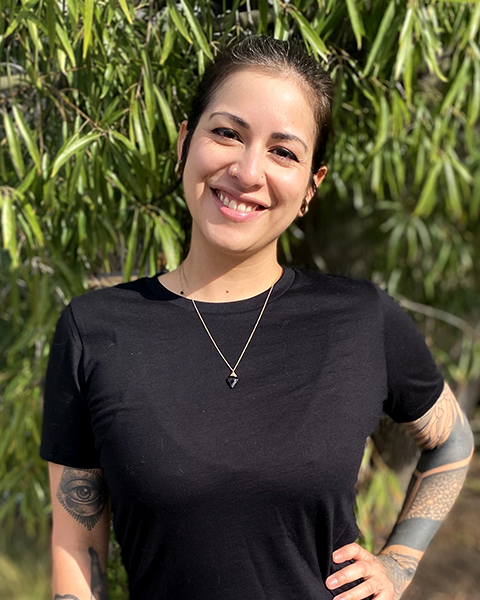 Franziska Cichy Ramirez
C.M.T.
Techniques I Use: Deep tissue, Swedish, myofascial release, reflexology.
About My Practice: I've always been interested in holistic healing and through bodywork I found my calling. Through my own personal injuries and general discomfort from the work I was doing at the time I found how beneficial a massage can be and how my quality of life changed. I thrive when I can relieve aches and pains, help heal injuries and relax the mind. Every body is different and I adjust my sessions to fit your body's individual needs giving you a personalized treatment every time. I will let tight muscles and tissue release by starting slow and will gradually apply deeper pressure getting the body's "permission" if you will. My hope is you can leave feeling like your best self!
About me: I grew up in Germany and have family both here and there and used to spend my summers in Long Beach with my grandparents until in 2015 I decided to move and in doing so connected to some distant family members who happened to be body workers and thus my interest in healing with my hands came to be! When I'm not working I like to cuddle my fat cat, do yoga, hike, explore new places and eat lots of good food.
Additional Languages: German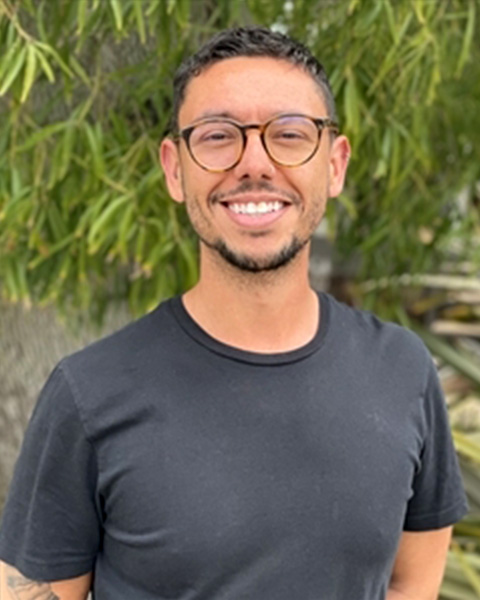 Paolo Errico
C.M.T.
Techniques I Use: Relaxation, Deep tissue, neuromuscular therapy, Sports massage, myofascial technique, trigger point, scrapping/guasha, cupping, and muscle activation technique.
About My Practice: I help professional athletes get back in the game after being sidelined by an injury. I have many years of experience helping CEOs heal from chronic back and hip pain so they can get back to their boardroom meetings and family lives. I have a deep passion to see people engage in life in the most wholistic way possible Through my bodywork and active listening to your specific needs, I will tailor an experience to bring a restorative experience for both mind and body. No two bodies are the same.
About me: I'm originally from the San Fernando Valley and just recently moved to San Diego. I enjoy hiking, cooking, and long connective conversations with friends.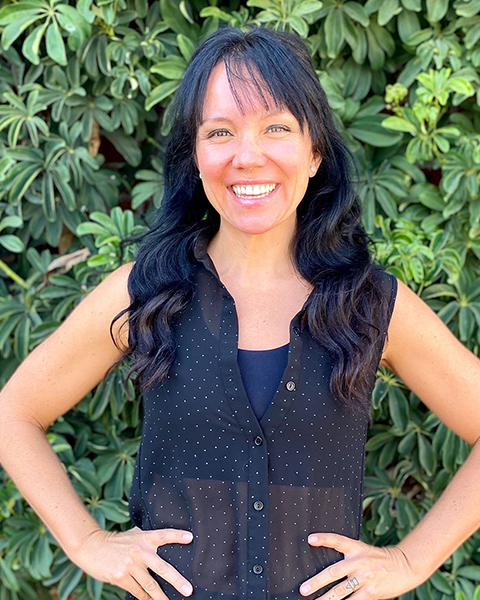 Nikki Krause
C.M.T.
Techniques I Use:Ayurvedic Massage-Abianga Tradition, Chair Massage, Deep Tissue Manipulations, Lomi Lomi Hawaiian Massage, NeuroMuscular Therapy, Pregnancy Massage, Reiki I, II, and Reiki Master, Shiatsu, Spiritual Healing, Somatics, Sports Massage/Advanced Circulatory, Structural Alignment, Traditional Oriental Healing, Trigger Point Therapy Massage, Tui-Na, and Reflexology.
About My Practice:I love to work with athletes and individuals that want to continue to operate at their fullest potential. I have healed from multiple injuries using the Holistic Wellness Model, so I am inspired to work with individuals that are moving through injuries. I also have seen the benefits of committing to regular self care and body work, so I love to work with patients that just need regular maintenance.
About Me:I hale from the sandy shores of San Clemente and Mission Viejo, in Southern California. I have been an avid yoga practitioner for 21 years and yoga teacher for 12 years. I love to trail run, travel, dance, organic farm and vegan food prep. When I have any extra free time I love to spend time with my family and friends, hike and be outdoors with my husband and spend as much time with our daughter as possible.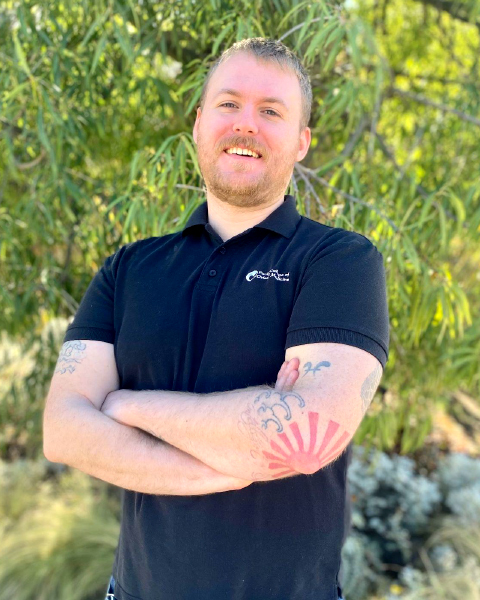 Darl Gearhart
C.M.T.
Techniques I Use: Swedish, Tui Na, and Eastern Deep Tissue
About My Practice: I was attracted to massage therapy and different forms of holistic healing for several years before I pursued my certification. I have gathered and refined a deep set of massage skills while studying Massage Therapy and Asian Bodywork at Pacific College of Health and Science. I love to help clients reach a deep state of relaxation and meditation while relieving physical tension and pain during my treatments. My preferred treatment method is a swaying mix of Western Swedish massage and Eastern Deep Tissue to ensure my clients are deeply relaxed while receiving the maximum benefits of muscle therapy. I work so my clients walk away feeling healthy, refreshed, and rejuvenated.
About Me: I enjoy reading science-fiction and fantasy, going on long walks every day, playing video games and board games, and meditation.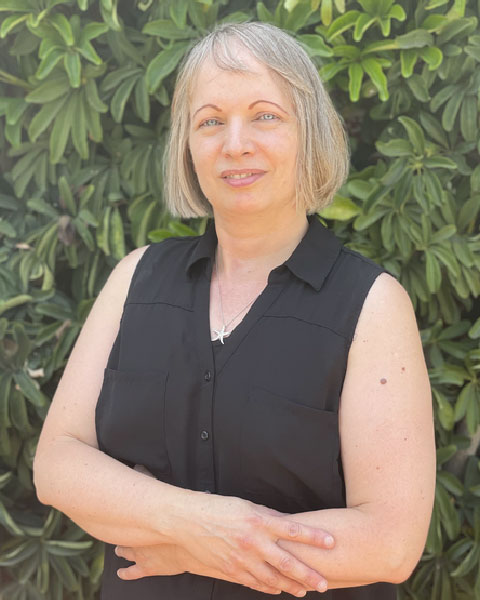 Lisa Hughes
C.M.T.
Techniques I Use: Swedish, myofascial release, deep tissue, PNF, stretch therapy, aromatherapy, prenatal massage, reiki.
About My Practice: I've always been interested in holistic wellness practices and the importance of self-care. Our choices we make every day directly impact our health and well being. Maintaining health requires a consistent balance. We must "heal faster than we injure" . When this balance is disturbed our health begins to suffer. Some variables are out of our control such as air and water pollution and agrochemical food production. Stress management, sleep habits, daily exercise and nutrition are all areas we can work on to improve our health. This is where my passion lies. The last eight years I have been committed to pursuing wellness practices.
About me: I have been practicing massage therapy for the last 8 yrs. part time . May 2021 I retired from nursing after 35 yrs. The majority of that time I worked in the hospital setting in the area of orthopedics and physical rehabilitation. I recently moved from NJ to San Diego when my daughter started studying at SDSU. When I'm not working I enjoy gardening, cooking, nature walks and Qi Gong.