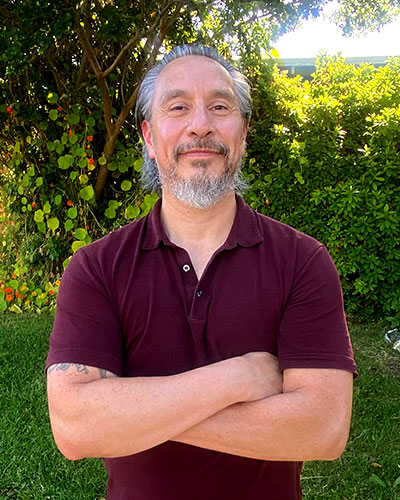 Michael Gonzalez
C.M.T.
Techniques I Use: During a session I will use Deep Tissue, Neuromuscular Massage, Trigger Point work, Structural Integration, Swedish. With a focus on your overall quality of movement. Other modalities that I am skilled at include Prenatal Massage, Sports Massage, and Lymphatic Massage.
About My Practice: I enjoy working with a wide variety of clients. Helping them with pain relief, movement issues within their sport or hobbies. I have helped a number of clients recover from injuries as well as achieve a personal fitness accomplishment they are pursuing. Within my ten years in practice I have helped a wide range of clients recover from injuries, surgeries, and movement compensations. With my training as a Human Movement Specialist (HMS), I look at your body as a whole. Meaning with my knowledge of anatomy and kinesiology I seek to find the root cause of your issue. Working with each client to develop a treatment plan that works for you.
About Me:  I am a native Northern Californian. Transplanted to San Diego a number of years ago when I was lucky enough to find my wife in San Diego. I enjoy hiking, disc golf (at times), golf, going for runs, drawing, painting, and spending time with my family. My ten years of practice as a massage therapist has been very rewarding. I have had the pleasure of meeting a lot of great people. Any extra time I have I enjoy reading about my field. Learning more every chance I get. So that I can help a little more each time for each client.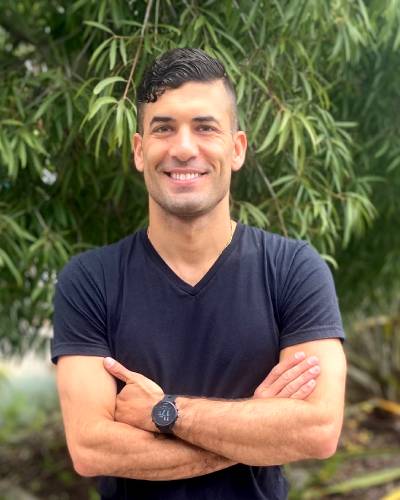 Miller Williams
C.M.T.
Techniques I Use: I'm passionate about the art and science of massage therapy. I specialize in the modalities of deep tissue, neuromuscular, and Lomi Lomi. Drawing from my years of training and practice in Hawai'i, I bring the warm aloha spirit to each client interaction, promising a sanctuary of tranquility tailored to your needs.
About My Practice: My skill in diverse massage modalities is testament to my rigorous education at the Maui School of Therapeutic Massage. Trained by some of Maui's leading massage therapists, I take pride in my detailed knowledge of anatomy and kinesiology, mastering a wide range of techniques to inform my unique fusion of styles. As a National Academy of Sports Medicine (NASM) Certified Personal Trainer (CPT) and Behavioral Change Specialist (BCS), I bring a cross-disciplinary perspective to massage therapy
About Me:  My signature approach utilizes personalized postural and strength assessments, which I use with repeat massage clients to guide treatment planning.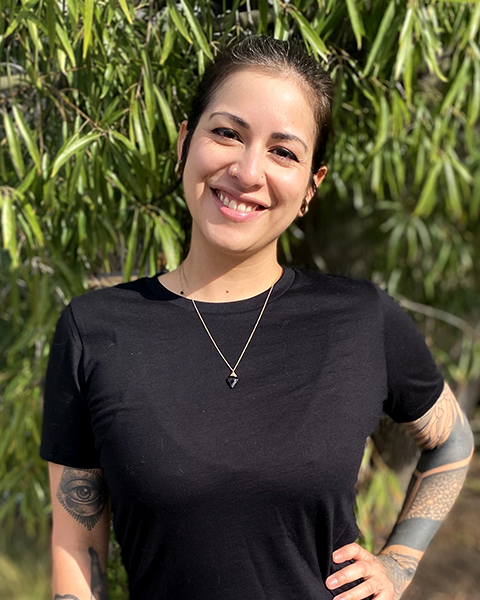 Franziska Cichy Ramirez
C.M.T.
Techniques I Use: Deep tissue, Swedish, myofascial release, reflexology.
About My Practice: I've always been interested in holistic healing and through bodywork I found my calling. Through my own personal injuries and general discomfort from the work I was doing at the time I found how beneficial a massage can be and how my quality of life changed. I thrive when I can relieve aches and pains, help heal injuries and relax the mind. Every body is different and I adjust my sessions to fit your body's individual needs giving you a personalized treatment every time. I will let tight muscles and tissue release by starting slow and will gradually apply deeper pressure getting the body's "permission" if you will. My hope is you can leave feeling like your best self!
About me: I grew up in Germany and have family both here and there and used to spend my summers in Long Beach with my grandparents until in 2015 I decided to move and in doing so connected to some distant family members who happened to be body workers and thus my interest in healing with my hands came to be! When I'm not working I like to cuddle my fat cat, do yoga, hike, explore new places and eat lots of good food.
Additional Languages: German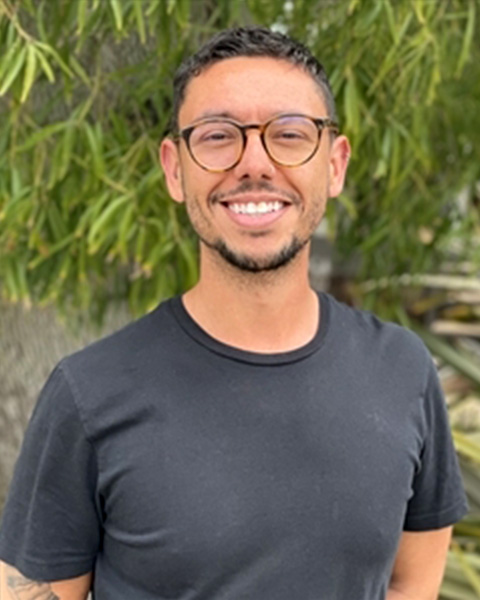 Paolo Errico
C.M.T.
Techniques I Use: Relaxation, Deep tissue, neuromuscular therapy, Sports massage, myofascial technique, trigger point, scrapping/guasha, cupping, and muscle activation technique.
About My Practice: I help professional athletes get back in the game after being sidelined by an injury. I have many years of experience helping CEOs heal from chronic back and hip pain so they can get back to their boardroom meetings and family lives. I have a deep passion to see people engage in life in the most wholistic way possible Through my bodywork and active listening to your specific needs, I will tailor an experience to bring a restorative experience for both mind and body. No two bodies are the same.
About me: I'm originally from the San Fernando Valley and just recently moved to San Diego. I enjoy hiking, cooking, and long connective conversations with friends.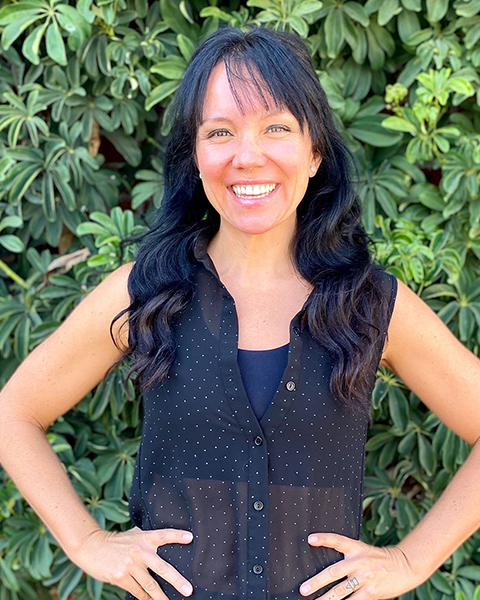 Nikki Krause
C.M.T.
Techniques I Use:Ayurvedic Massage-Abianga Tradition, Chair Massage, Deep Tissue Manipulations, Lomi Lomi Hawaiian Massage, NeuroMuscular Therapy, Pregnancy Massage, Reiki I, II, and Reiki Master, Shiatsu, Spiritual Healing, Somatics, Sports Massage/Advanced Circulatory, Structural Alignment, Traditional Oriental Healing, Trigger Point Therapy Massage, Tui-Na, and Reflexology.
About My Practice:I love to work with athletes and individuals that want to continue to operate at their fullest potential. I have healed from multiple injuries using the Holistic Wellness Model, so I am inspired to work with individuals that are moving through injuries. I also have seen the benefits of committing to regular self care and body work, so I love to work with patients that just need regular maintenance.
About Me:I hale from the sandy shores of San Clemente and Mission Viejo, in Southern California. I have been an avid yoga practitioner for 21 years and yoga teacher for 12 years. I love to trail run, travel, dance, organic farm and vegan food prep. When I have any extra free time I love to spend time with my family and friends, hike and be outdoors with my husband and spend as much time with our daughter as possible.