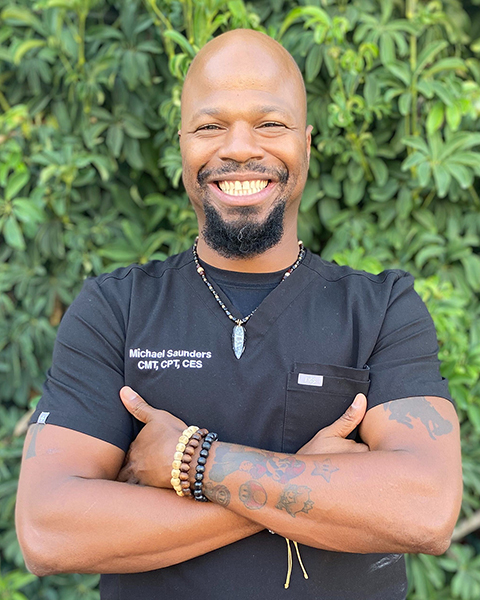 Mike Saunders
C.M.T.
Techinques I Use:Active and Passive Engagement Techniques, Stretch Therapy, Muscle Energy Techniques, Positional Release Techniques, Trigger Point Therapy, and Deep Tissue.
About My Practice: I am a tool that can be used to help your body reach harmony within, and I'm honored your investing time to read my bio. As a tool, I utilize specialized comprehensive assessment techniques, which help to navigate which type of treatment plan works best for you. In my practice, it is about progression not perfection. Becoming a personal trainer and corrective exercise specialist, I believe that education brings awareness, and this is especially important and pivotal in one's own healing process. As a Clinical Rehabilitative Massage Therapist, I have a range of modalities that can help release tension and promote long lasting results.
About Me: I am called to do this work. I absolutely love it and it shows. I am originally from Wyoming and I love the outdoors. Anything that has to do with outside count me in; hiking, boogie boarding, snorkeling, exercising, watching the sunset, etc. I enjoy being around new people and experiencing what life has to offer. Being around my daughter brings so much joy into my life and enjoy doing those activities with her.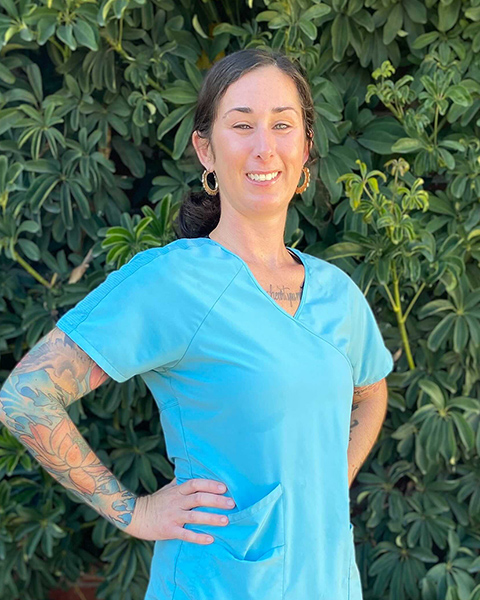 Callie Null
C.M.T.
Techniques I Use: Rehabilitation Massage Therapy, Cupping Therapy, Deep Tissue, Trigger Point Therapy, Myofascial Release, Stretching, Lymphatic Drainage, Active and Passive Engagement Techniques, Aromatherapy.
About My Practice: I believe in the healing power of touch. I have been practicing Massage Therapy since 2006. I enjoy creating precise goals and treatment plans for my clients based on their individual needs. I can address any ailment you may have using techniques to ease pain by reducing inflammation and muscle soreness as well as recovery from injuries and/or surgery. I incorporate relaxing qualities to reduce stress and tension in every massage I perform.
During a session with me usually starts with a good intake. Which allows me to understand your needs and goals for the session. I prefer to look at the body as a whole. Trying to find why to your pain or discomfort. During the session, you can expect muscle testing, some scraping, cupping. Some or all may be incorporated into your session.
About Me: I was born and raised in the Bay Area where I attended Massage Therapy School. Running is my favorite outlet, I also practice yoga, weight lifting, and surfing. The current pandemic has inspired me to enroll in the Nursing Program at MiraCosta College where my interminable pursuit to learn continues. I have two pups who are the loves of my life.