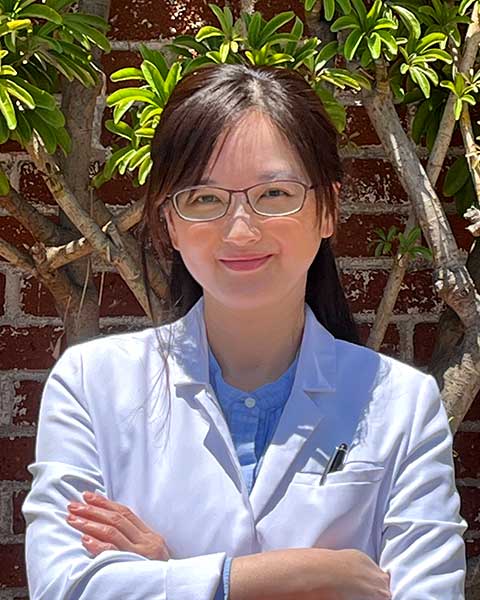 Yvonne Ko
L.Ac
Techniques I Use:  Traditional Chinese Acupuncture, E-Stim Acupuncture, Facial Acupuncture, Auricular, Tui Na, Fire cupping, Gua Sha, Moxibustion, Herbal Medicine, Nutrition, Health Education.
About My Practice: s a second generation of acupuncturist, I grew up in a family of oriental medicine practitioners. My approach to the treatment of illness is thru a holistic approach, merging the vital chi energy and meridians with natural medicine. My specialized areas of treatments include: immune and auto-immune disease, anxiety, depression, eczema, digestive GI disorders, thyroid condition, menopause syndrome, fertility support, male and female reproductive care, acute or chronic muscle pain relief.
About Me:  l love bodyboarding and swimming at our beautiful San Diego beaches. I truly enjoy a walk at La Jolla Cove, immerse in the delightful sunset and gentle Pacific Ocean breeze, while paying a visit to my favorite seal friends.