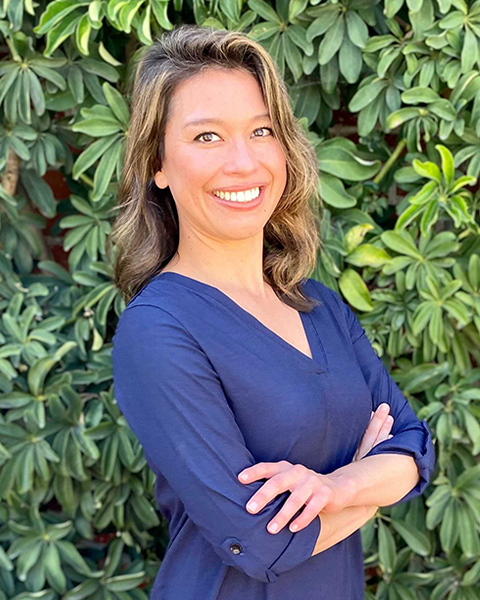 Dr.Gabriela Davila
DACM, L.Ac
Techniques I Use: A blend of Traditional Chinese, Japanese, 5-Element, and Orthopedic Acupuncture Style. Auricular Therapy, Tui-Na and Thai Massage, Fire-Cupping, Craniosacral Therapy, Gua-Sha, PNF stretching, Qi-Gong Exercises, Breath Empowerment training exercises, yoga therapy, aromatherapy, PNF stretching, moxibustion, herbal medicine, and food therapy.
About My Practice: As a primary healthcare provider in California, Davila brings together her extensive qualifications and training in both Eastern and Western medicine to address her patients' healthcare needs. With her love for sports, Davila has treated various sports-related injuries and addressing other conditions such as pain management, PTSD at Veterans Clinic Stand-Down Events, and Veterans Village in San Diego; as well as general physical, mental, and emotional well-being. Driven by the hardships that exist today in our healthcare system, she is a strong advocate for bringing greater awareness of how an integrative approach to medicine is the most ideal and optimal way to better health.
About Me: I enjoy sports, love watching the AZ Cardinals, D-Backs, San Diego Padres, and the SD Gulls. Love to fly airplanes. Enjoy hiking and traveling, and love learning and experiencing different cultures around the world.