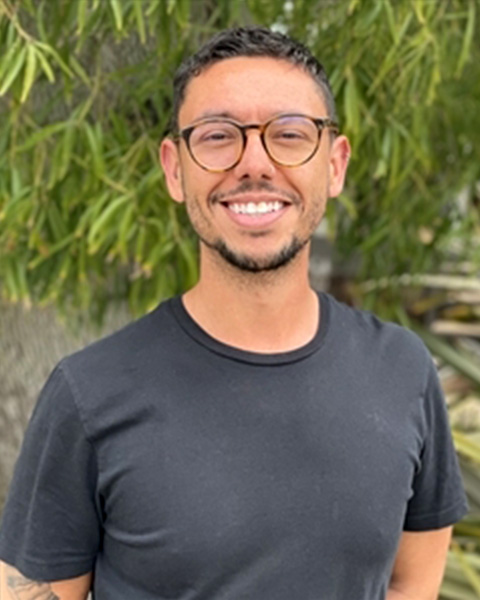 Paolo Errico
C.M.T.
Techniques I Use: Relaxation, Deep tissue, neuromuscular therapy, Sports massage, myofascial technique, trigger point, scrapping/guasha, cupping, and muscle activation technique.
About My Practice: I help professional athletes get back in the game after being sidelined by an injury. I have many years of experience helping CEOs heal from chronic back and hip pain so they can get back to their boardroom meetings and family lives. I have a deep passion to see people engage in life in the most wholistic way possible Through my bodywork and active listening to your specific needs, I will tailor an experience to bring a restorative experience for both mind and body. No two bodies are the same.
About me: I'm originally from the San Fernando Valley and just recently moved to San Diego. I enjoy hiking, cooking, and long connective conversations with friends.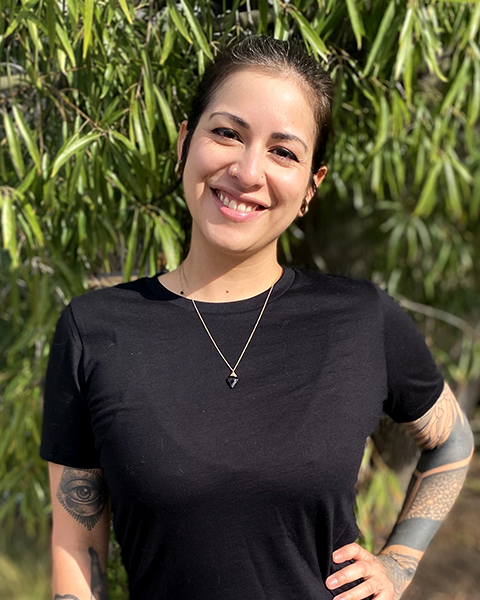 Franziska Cichy Ramirez
C.M.T.
Techniques I Use: Deep tissue, Swedish, myofascial release, reflexology.
About My Practice: I've always been interested in holistic healing and through bodywork I found my calling. Through my own personal injuries and general discomfort from the work I was doing at the time I found how beneficial a massage can be and how my quality of life changed. I thrive when I can relieve aches and pains, help heal injuries and relax the mind. Every body is different and I adjust my sessions to fit your body's individual needs giving you a personalized treatment every time. I will let tight muscles and tissue release by starting slow and will gradually apply deeper pressure getting the body's "permission" if you will. My hope is you can leave feeling like your best self!
About me: I grew up in Germany and have family both here and there and used to spend my summers in Long Beach with my grandparents until in 2015 I decided to move and in doing so connected to some distant family members who happened to be body workers and thus my interest in healing with my hands came to be! When I'm not working I like to cuddle my fat cat, do yoga, hike, explore new places and eat lots of good food.
Additional Languages: German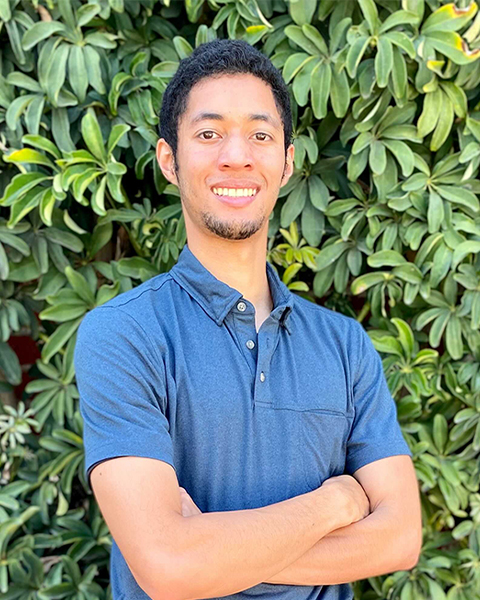 Dr. Paul Thenard
D.C.
Techniques I Use: Diversified adjusting, drop table adjusting, extremity adjusting, myofascial release, proprioceptive neuromuscular facilitation (PNF) stretching, instrument assisted soft tissue manipulation, therapeutic exercises.
About My Practice: I like to see each patient as a puzzle, because I enjoy working with them to piece together their cause(s) of discomfort and then being able to look at the whole picture to create a tailored treatment plan for them both inside and outside of the office. My goal is to provide the best possible care to my patients by using a holistic approach to get to the root of the issue(s) for them. While each patient will have a different reason for coming in, I truly believe that everyone can benefit from chiropractic work and look forward to providing that to the San Diego community.
About Me: A born and bred Southern Californian, I graduated from CSU Long Beach with a degree in Kinesiology. After four hectic years of being a student athlete there (pole vaulting) and just under four years of graduate school, I am enjoying more of the slow life now. I love growing food (gardener), fishkeeping (aquarist), and playing fetch with our enthusiastic pooch (half German Shepherd, half Labrador Retriever), LunaBear, at the dog park.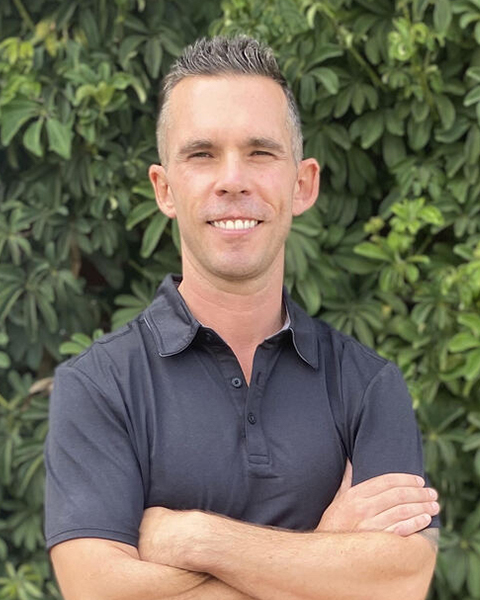 Dr. Paul Peterson
D.C., D.A.C.N.B.
Techniques I Use: Diversified adjusting, drop table, myofascial release, PNF stretching, functional medicine, functional neurology, whiplash rehabilitation, prenatal care.
About My Practice: My practice is heavily influenced by my own experiences. I had 2 hip replacements by age 22. After years of compensation and continued limitation I started chiropractic care as a patient. Totally changed my life in 6 months and I decided to make it a career out if it.
A standard session with me utilizes adjusting, muscle work and/or stretching, and probably some dry humor. Specialties in hip issues and joint rehab & TMJ. I enjoy working w/ runners, cross-fitters, & weekend warriors. Also a Board Certified Chiropractic Neurologist and enjoy working w/ concussion and chronic pain.
About Me: I enjoy backpacking, doing yoga, being in the ocean, traveling abroad, and being a "foodie."
Additional Languages: Spanish