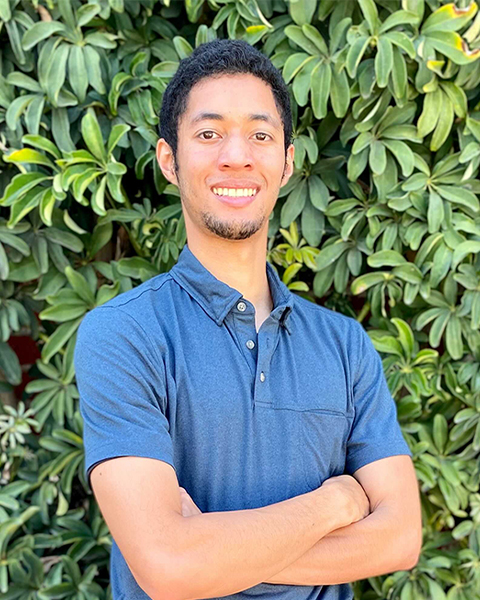 Dr. Paul Thenard
D.C.
Techniques I Use: Diversified adjusting, drop table adjusting, extremity adjusting, myofascial release, proprioceptive neuromuscular facilitation (PNF) stretching, instrument assisted soft tissue manipulation, therapeutic exercises.
About My Practice: I like to see each patient as a puzzle, because I enjoy working with them to piece together their cause(s) of discomfort and then being able to look at the whole picture to create a tailored treatment plan for them both inside and outside of the office. My goal is to provide the best possible care to my patients by using a holistic approach to get to the root of the issue(s) for them. While each patient will have a different reason for coming in, I truly believe that everyone can benefit from chiropractic work and look forward to providing that to the San Diego community.
About Me: A born and bred Southern Californian, I graduated from CSU Long Beach with a degree in Kinesiology. After four hectic years of being a student athlete there (pole vaulting) and just under four years of graduate school, I am enjoying more of the slow life now. I love growing food (gardener), fishkeeping (aquarist), and playing fetch with our enthusiastic pooch (half German Shepherd, half Labrador Retriever), LunaBear, at the dog park.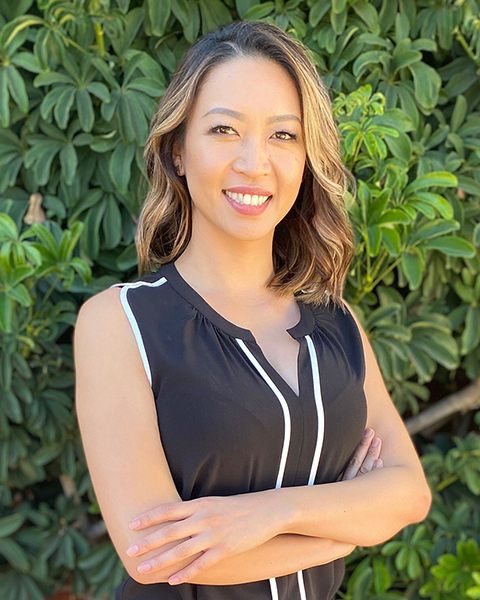 Dr. Vennes Su

D.C.
Techniques I Use: Diversified adjusting, Activator, drop table, proprioceptive neuromuscular facilitation (PNF) stretching, myofascial release, instrument assisted soft tissue mobilization (IASTM), therapeutic rehabilitation and corrective exercises.
About My Practice: I use a holistic approach to help my patients reduce their pain and discomfort. Having the ability to see my patients as a whole allows me to develop a treatment plan specifically to their needs. My goal is to help all my patients achieve their health goal to enhance their quality of life. What motivates me every morning to get out of bed is the joy in seeing my patients progressively improve and take control of their health. I feel very fortunate to be a part of their recovery journey.
About Me: A passion of mine is to learn new ways to strengthen my mind, whether it's by watching inspirational videos or listening to podcasts. I am a strong believer of being a student for life, always striving to learn as much as possible to provide better care to my patients. In my spare time I love to cook, bake, garden, run, read, listen to music, and spending quality time with my family and friends. A motto that I live by is to be better than the person I was yesterday.
Additional Languages: Cantonese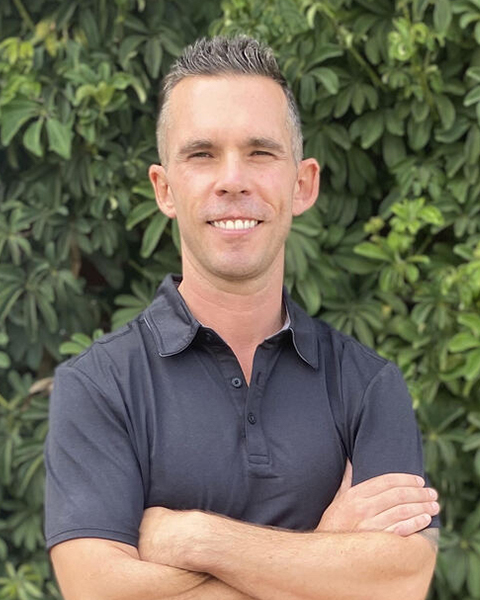 Dr. Paul Peterson
D.C., D.A.C.N.B.
Techniques I Use: Diversified adjusting, drop table, myofascial release, PNF stretching, functional medicine, functional neurology, whiplash rehabilitation, prenatal care.
About My Practice: My practice is heavily influenced by my own experiences. I had 2 hip replacements by age 22. After years of compensation and continued limitation I started chiropractic care as a patient. Totally changed my life in 6 months and I decided to make it a career out if it.
A standard session with me utilizes adjusting, muscle work and/or stretching, and probably some dry humor. Specialties in hip issues and joint rehab & TMJ. I enjoy working w/ runners, cross-fitters, & weekend warriors. Also a Board Certified Chiropractic Neurologist and enjoy working w/ concussion and chronic pain.
About Me: I enjoy backpacking, doing yoga, being in the ocean, traveling abroad, and being a "foodie."
Additional Languages: Spanish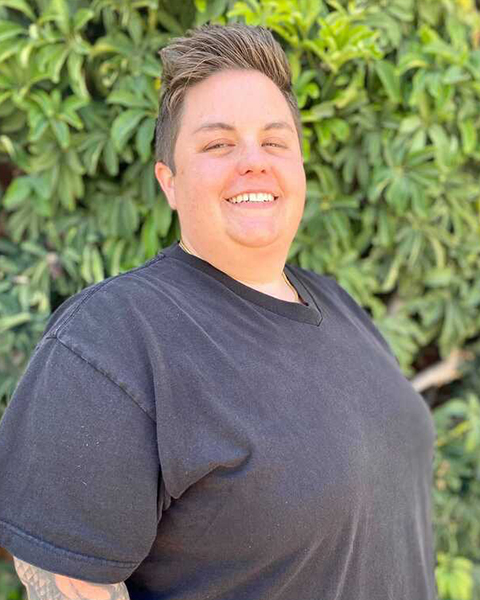 Kim Huddleston
C.M.T
Techniques I Use:Deep tissue, trigger point therapy, sports massage, assisted stretching, prenatal massage, lymphatic drainage and reflexology.
About My Practice:Being a Massage Therapist in San Diego for over 11 years has allowed me to help thousands of clients. I've worked with professional sports teams, Olympic athletes and professional fighters. My goal is to specialize in making everyday activities less difficult and to increase clients' overall quality of life by focusing on a range of motion, which I believe is an essential component to living a pain-free life. I personalize and tailor every client's session to each individual needs and goals so that the highest level of therapy is reached.
About me:Born and raised in sunny San Diego, a perfect day for me would be a day of fishing, paddling or just relaxing by the pool with family and friends. I love cars, especially Mustangs. I attend local car shows and even had my very own car showcased. I also enjoy country music and hanging out with my little furry sidekick, Ryder.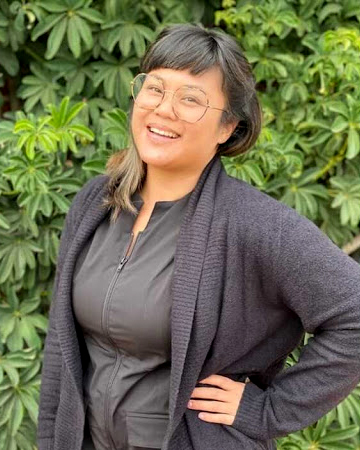 Joanne Arboleda
C.M.T.
Techniques I Use: Deep Tissue Sculpting, Structural Integration, Neuromuscular Therapy, Prenatal Massage, Cupping Therapy, Traditional Thai Yoga Massage, Circulatory, Lymphatic Drainage
About My Practice: My mission is to effectively relieve pain and tension with a gentle hand. I do not not equate pressure with effectiveness,  not to say that I do not apply deeper or heavier pressure. Over the years I have worked with a wide range of bodies and in treatment settings. Each session is always a customized blend to address each individuals' needs and goals.
About Me: I have loved and practiced Massage Therapy since 2008 and am a proud graduate of IPSB (International Professional School of Bodywork). Prior to IPSB, I graduated from Cal State Fullerton with a degree in Kinesiology.  Outside of massage, I enjoy crocheting/ knitting and smothering my dog.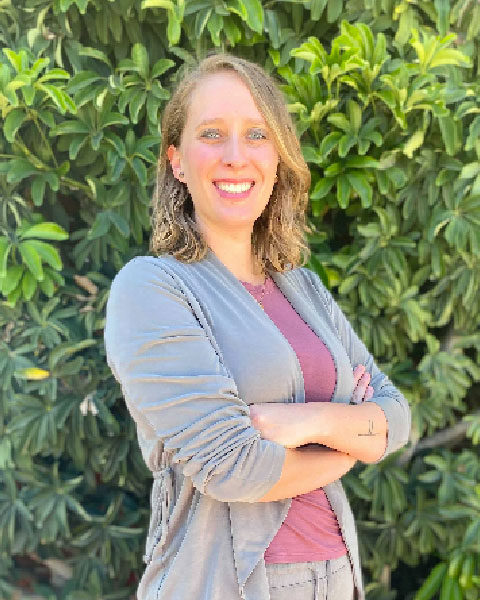 Shaina Nolley
Chiropractic Preceptor
Techniques I Use:  Diversified adjusting, drop table, extremity adjusting, spring loaded instrument adjusting, functional nutrition, prenatal care, corrective exercises, biomechanics education, and soft tissue therapy.
About My Practice: My ultimate goal is for you to feel heard and know that you are in a safe space. I love chiropractic because we are taught to look at the body as a whole instead of simply chasing symptoms. I understand that everything is connected, and I strive to connect with you to get to the root cause of your issue. I am in the process of completing my applied clinical nutritionist certification because I feel it is important to pair chiropractic adjustments with nutritional support. I was the chiropractic intern for the Women's Universal Basketball Association in the Bay Area and love working with athletes!
About Me: I grew up in Southern Indiana, and moved to Chicago to play tennis during undergrad. Chicago was my home for 8 years and you can find me cheering on the Cubs, Blackhawks, Bears, and Bulls any day. In my free time I love to play guitar, try out new breweries and restaurants, hit up a spin or yoga class, watch sports, read on the beach, and explore San Diego with my girlfriend.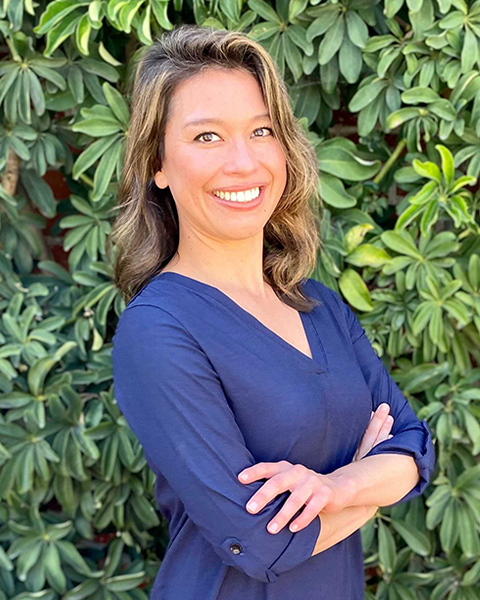 Dr. Gabriela Davila
DACM, L.Ac
Techniques I Use: A blend of Traditional Chinese, Japanese, 5-Element, and Orthopedic Acupuncture Style. Auricular Therapy, Tui-Na and Thai Massage, Fire-Cupping, Craniosacral Therapy, Gua-Sha, PNF stretching, Qi-Gong Exercises, Breath Empowerment training exercises, yoga therapy, aromatherapy, PNF stretching, moxibustion, herbal medicine, and food therapy.
About My Practice: As a primary healthcare provider in California, Davila brings together her extensive qualifications and training in both Eastern and Western medicine to address her patients' healthcare needs. With her love for sports, Davila has treated various sports-related injuries and addressing other conditions such as pain management, PTSD at Veterans Clinic Stand-Down Events, and Veterans Village in San Diego; as well as general physical, mental, and emotional well-being. Driven by the hardships that exist today in our healthcare system, she is a strong advocate for bringing greater awareness of how an integrative approach to medicine is the most ideal and optimal way to better health.
About Me: I enjoy sports, love watching the AZ Cardinals, D-Backs, San Diego Padres, and the SD Gulls. Love to fly airplanes. Enjoy hiking and traveling, and love learning and experiencing different cultures around the world.