I go to Bender Chiropractic for chiropractic care. Eric Bender is an amazing chiropractor! He's very thorough with his full body assessment. I feel like each session with him involves chiropractic care plus physical therapy. He's very knowledgeable and we always do stretches. He gives me exercises to do with him and continue doing at home. The fantastic part is he has a massage therapist/acupuncturist on site that he works with to make sure you have full body care. If you haven't gone to Riley for a massage, you're truly missing out. He's well experienced and knowledgeable as well. I haven't tried the workout classes yet due to scheduling restraints, but know the trainers here. They're all fantastic. I've also never had an issue finding parking. This is a wonderful find in north park.
Natali M. San Diego, CA

I experienced more relief in one appointment with Dr. Bender than I had in five years with my previous chiropractor. Dr. Bender is extremely thorough and displays immense knowledge and care for his craft. I left feeling a substantial difference in my mobility and posture and a significant degree of pain relief. I feel hopeful about finding relief for my ongoing pain for the first time in a long time. Dr. Bender is a gift, and his services are invaluable. I highly recommend him.
Eddie D. San Diego, CA

I have been seeing Dr. Bender for years with for my chronic low back issues. He's been amazing at keeping me feeling functional and strong. Especially when I do something stupid and throw my self out of alignment, Dr. Bender always puts me back together.
The best the part of seeing Dr. Bender is that he helps teach how to correct your posture and how to move appropriately to prevent issues from coming up in the first place. Its not just a quick in and out quick fix that's temporary.
The team he has working with him provides such amazing support, from acupuncture to functional movement training. It truly is the best team to work with for any chronic issues, or just maintaining optimal function and performance. I can't say enough good things about them and I highly recommend them to anyone!
Brooke L. San Diego, CA

Just wanted to leave a sincere review for a team that keeps me operating at 100%. Not only are Dr. Bender and Nadia an integral part of my career longevity (Firefighter), but they both helped get
me back to 100% after I was hit by a truck off duty. No gimmicks, no hacky nonsense. A true blue performance institute that keeps me operating at my optimal capacity. Don't go anywhere else, this is the place to get your Chiro care and massage/acupuncture.
Derek W. San Diego, CA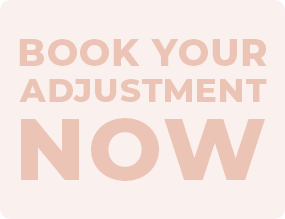 2859 El Cajon Boulevard #200,
San Diego, CA, 92104