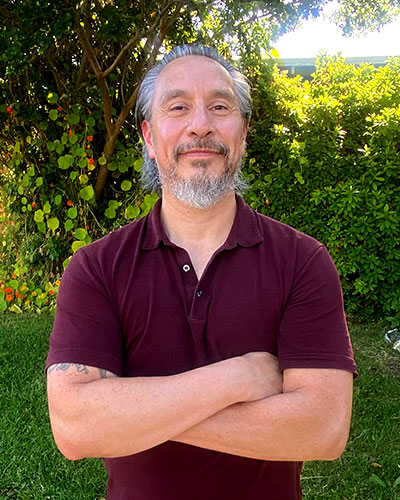 Michael Gonzalez
C.M.T.
Techniques I Use: During a session I will use Deep Tissue, Neuromuscular Massage, Trigger Point work, Structural Integration, Swedish. With a focus on your overall quality of movement. Other modalities that I am skilled at include Prenatal Massage, Sports Massage, and Lymphatic Massage.
About My Practice: I enjoy working with a wide variety of clients. Helping them with pain relief, movement issues within their sport or hobbies. I have helped a number of clients recover from injuries as well as achieve a personal fitness accomplishment they are pursuing. Within my ten years in practice I have helped a wide range of clients recover from injuries, surgeries, and movement compensations. With my training as a Human Movement Specialist (HMS), I look at your body as a whole. Meaning with my knowledge of anatomy and kinesiology I seek to find the root cause of your issue. Working with each client to develop a treatment plan that works for you.
About Me:  I am a native Northern Californian. Transplanted to San Diego a number of years ago when I was lucky enough to find my wife in San Diego. I enjoy hiking, disc golf (at times), golf, going for runs, drawing, painting, and spending time with my family. My ten years of practice as a massage therapist has been very rewarding. I have had the pleasure of meeting a lot of great people. Any extra time I have I enjoy reading about my field. Learning more every chance I get. So that I can help a little more each time for each client.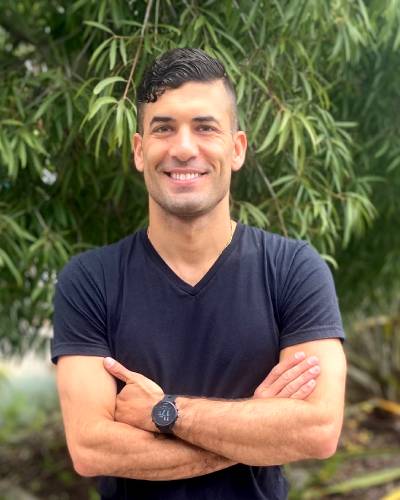 Miller Williams
C.M.T.
Techniques I Use: I'm passionate about the art and science of massage therapy. I specialize in the modalities of deep tissue, neuromuscular, and Lomi Lomi. Drawing from my years of training and practice in Hawai'i, I bring the warm aloha spirit to each client interaction, promising a sanctuary of tranquility tailored to your needs.
About My Practice: My skill in diverse massage modalities is testament to my rigorous education at the Maui School of Therapeutic Massage. Trained by some of Maui's leading massage therapists, I take pride in my detailed knowledge of anatomy and kinesiology, mastering a wide range of techniques to inform my unique fusion of styles. As a National Academy of Sports Medicine (NASM) Certified Personal Trainer (CPT) and Behavioral Change Specialist (BCS), I bring a cross-disciplinary perspective to massage therapy
About Me:  My signature approach utilizes personalized postural and strength assessments, which I use with repeat massage clients to guide treatment planning.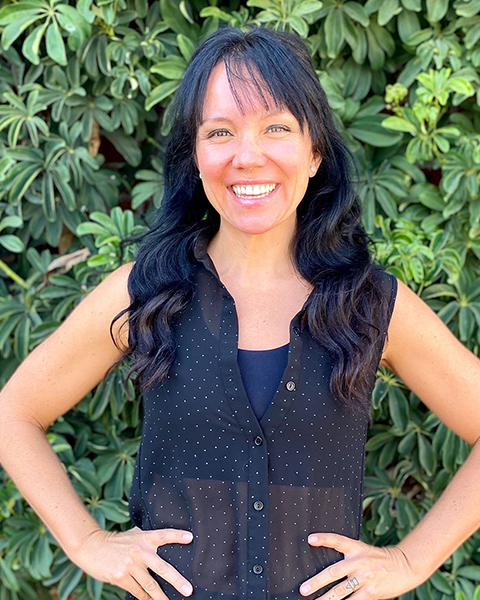 Nikki Krause
C.M.T.
Techniques I Use:Ayurvedic Massage-Abianga Tradition, Chair Massage, Deep Tissue Manipulations, Lomi Lomi Hawaiian Massage, NeuroMuscular Therapy, Pregnancy Massage, Reiki I, II, and Reiki Master, Shiatsu, Spiritual Healing, Somatics, Sports Massage/Advanced Circulatory, Structural Alignment, Traditional Oriental Healing, Trigger Point Therapy Massage, Tui-Na, and Reflexology.
About My Practice:I love to work with athletes and individuals that want to continue to operate at their fullest potential. I have healed from multiple injuries using the Holistic Wellness Model, so I am inspired to work with individuals that are moving through injuries. I also have seen the benefits of committing to regular self care and body work, so I love to work with patients that just need regular maintenance.
About Me:I hale from the sandy shores of San Clemente and Mission Viejo, in Southern California. I have been an avid yoga practitioner for 21 years and yoga teacher for 12 years. I love to trail run, travel, dance, organic farm and vegan food prep. When I have any extra free time I love to spend time with my family and friends, hike and be outdoors with my husband and spend as much time with our daughter as possible.