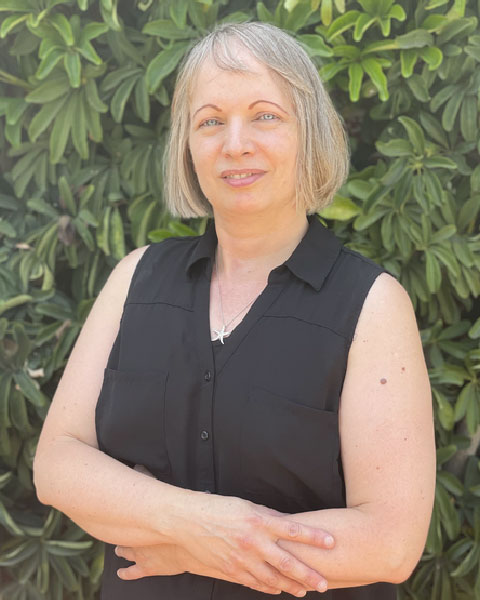 Lisa Hughes
C.M.T.
Techniques I Use: Swedish relaxation massage, deep tissue, myo-fascial release, trigger point therapy, reiki, prenatal massage, stretching, PNF (proprioceptive neuromuscular facilitation)
About My Practice: My professional goal is to empower my clients to take control of their own wellness by incorporating key daily practices to improve their quality of life; focusing on movement, nutrition, sleep, and meditation to maintain a healthy body, mind and spirit.
About Me: I'm a mom of 3 adult children. I've recently retired from nursing after 36 years working primarily in the field of orthopedics and physical rehabilitation. I have been a massage therapist for 7 years and now want to make it my full-time passion. I'm originally from the N.J. coast and new to the San Diego area. I'm looking forward to exploring all the west coast has to offer.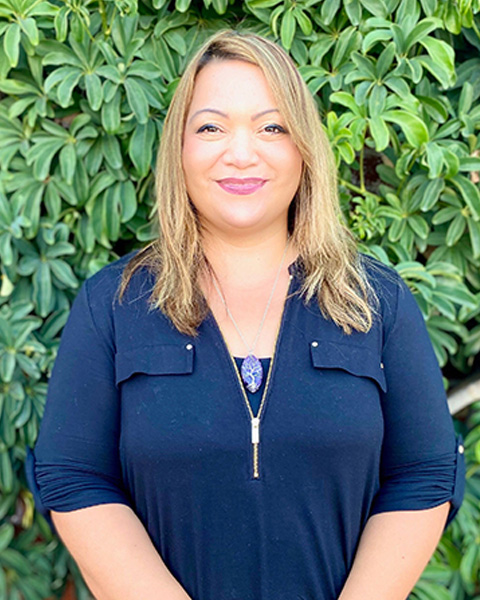 Gabby Samaniego
C.M.T.
Techniques I Use: Deep tissue, myofascial release, stretching, trigger point therapy, cupping therapy and prenatal massage.
About My Practice: My background is quite diverse; experience working in high end day spas, five star resorts, small holistic wellness centers as well as chiropractic /physical therapy clinics. I'm delighted to be able to offer an array of modalities. My goal is to plan my patients sessions and treatments to maximize their results, provide them with pain relief, and manage their care plan.
About Me: I'm a local (from the South Bay) that has lived and worked in North County for almost a decade. I studied massage therapy at Body Mind College of Holistic Health in northern San Diego and International Professional School of Bodywork (IPSB) in Kearny Mesa. In my free time I go to Baja to visit family and friends, eat and shop. I wish to travel more in the future. I was fortunate to visit Egypt twice.
Michael Gonzales
C.M.T.
Techniques I Use: Structural integration with deep tissue. Incorporating neuromuscular techniques along with cupping and IASTM.
About My Practice: My practice is driven by my desire to help. As a former high school and college athlete, football and track and field, I spent a decent amount of time get work done by PTs. It was the work of these talented individuals that allowed me to do what I loved to do athletically.
During a session with me usually starts with a good intake. Which allows me to understand your needs and goals for the session. I prefer to look at the body as a whole. Trying to find the why to your pain or discomfort. During the session you can expect muscle testing, some scraping, cupping. Some or all may incorporated into your session.
About Me: I enjoy playing golf, going on hikes, discovering new restaurants, trail runs, and a good board or card game with friends.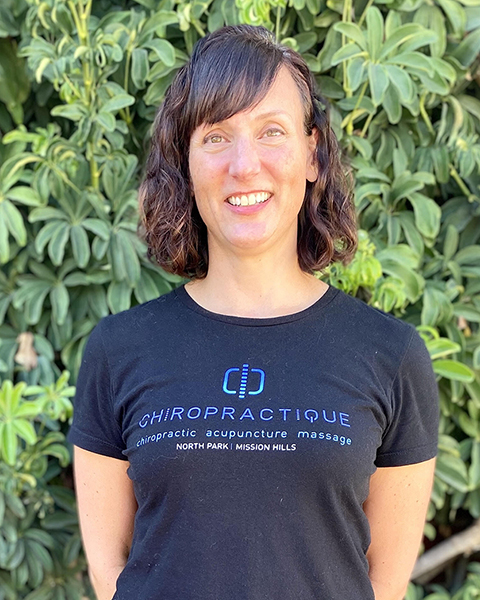 Michelle Boller
C.M.T.
Techniques I Use: Swedish, Deep Tissue, Myofascial, Trigger Point, and Pre-natal massage.
About My Practice: I want to help my clients succeed in alleviating their aches and pains and at feeling at home in their bodies. I'm passionate about bodywork and I bring 17 years of massage experience to the table.
About Me: I'm originally from New York, so I spend as much time as possible enjoying the beach. I'm also a lover of any kind of exercise that gets me outside, an avid reader, and a cat shelter volunteer.