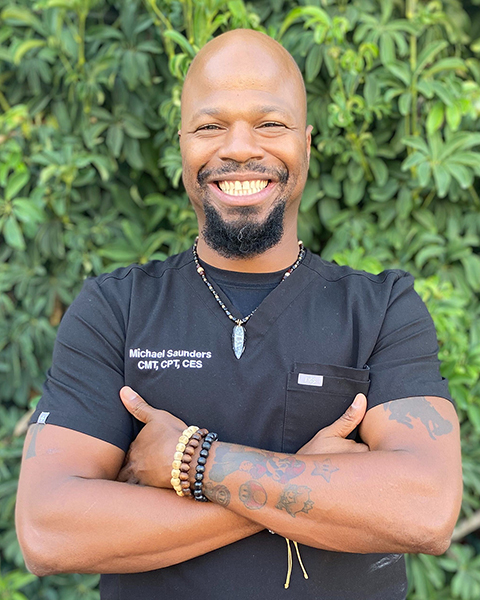 Mike Saunders
C.M.T.
Techinques I Use:Active and Passive Engagement Techniques, Stretch Therapy, Muscle Energy Techniques, Positional Release Techniques, Trigger Point Therapy, and Deep Tissue.
About My Practice: I am a tool that can be used to help your body reach harmony within, and I'm honored your investing time to read my bio. As a tool, I utilize specialized comprehensive assessment techniques, which help to navigate which type of treatment plan works best for you. In my practice, it is about progression not perfection. Becoming a personal trainer and corrective exercise specialist, I believe that education brings awareness, and this is especially important and pivotal in one's own healing process. As a Clinical Rehabilitative Massage Therapist, I have a range of modalities that can help release tension and promote long lasting results.
About Me: I am called to do this work. I absolutely love it and it shows. I am originally from Wyoming and I love the outdoors. Anything that has to do with outside count me in; hiking, boogie boarding, snorkeling, exercising, watching the sunset, etc. I enjoy being around new people and experiencing what life has to offer. Being around my daughter brings so much joy into my life and enjoy doing those activities with her.