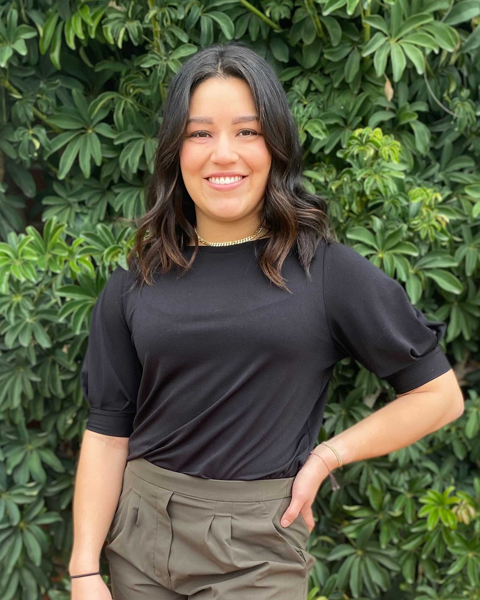 Dr. Roxy Rodriguez
D.C
Techniques I Use: Diversified adjusting, drop table adjusting, extremity adjusting, activator, myofascial release, functional movement correction, and family care.
About My Practice: My holistic practice is rooted in acknowledging and respecting each individual's experiences and taking those into account when starting care. I strive to educate each individual in order to get them aware of their body and take ownership of their health so they too can be an active participant in the healing process.
Working with anyone from kids to parents to athletes of all types, my goal is always to get to the source of the problem and elevate my patients overall quality of life.
About me: I went to the University of Alabama for my Bachelors in Exercise Science and have a slight obsession with Alabama football so "Roll Tide" is a part of my vocabulary!  I'm  a beach bum at heart and will be in the sun any chance I get. After being a competitive gymnast for 14 years, living an active lifestyle is a huge part of my life so Olympic Lifting and Crossfit  have kept me fit and healthy for the past 7 years.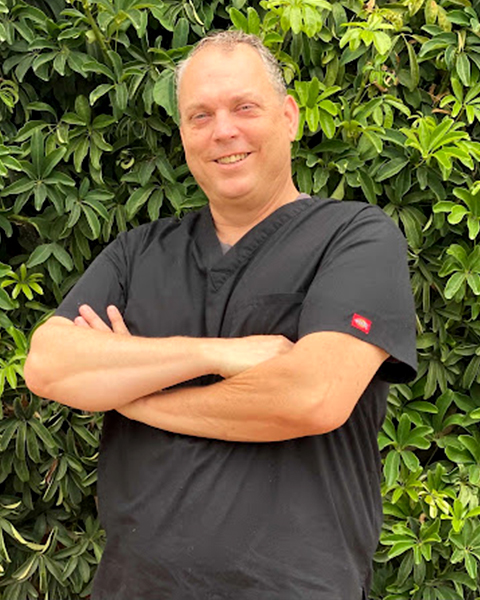 Dr. Jeff Geil
D.C
Techniques I Use: Diversified adjustments to the spine and extremities, active and passive myofascial release, trigger point therapy, along with some activator and drop table.
About My Practice:  Wrist Pain? Headaches? I concentrate on bringing Relief and increased Mobility with every visit. Long Term benefits will be experienced with regular visits. Building trust is a key element, and we must feel comfortable with each other as we work out more stubborn restrictions.
About me: Native San Diegan. I attended Kearny High School and UCSD. I enjoy time at the beach, sports, hiking, camping, snow skiing and world travel.
Additional Languages: Spanish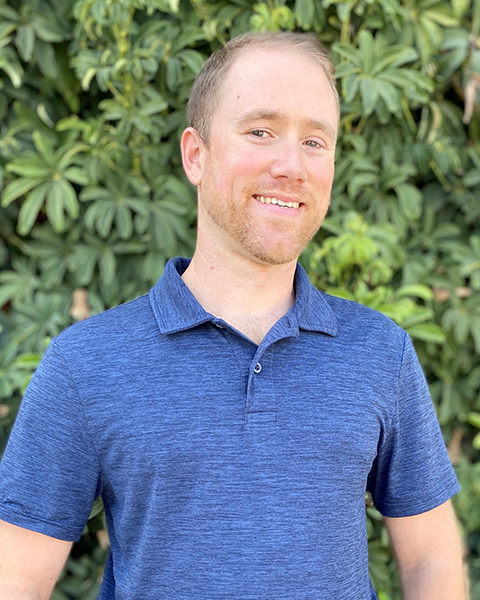 Dr Trevor Wendell
D.C.
Techniques I Use: Diversified adjusting, Active Release Techniques, myofascial release, corrective exercise, injury rehabilitation, strength coaching
About My Practice: My approach to chiropractic combines 15 years of experience as a sports massage therapist, personal trainer, and strength coach.  I feel that the core concept of injury rehabilitation and prevention that is applied to athletes of all ages and levels can also be utilized to help non-athletes as well.  My goal is to first discover and fix pain, and then show you how you can prevent those injuries yourself through home exercises and incorporating simple core strength concepts.  I find that after muscular or tendon injuries we all are likely to not return to the activities that we love due to fear of re-injury.  My end-goal of treatment is always to fast-track you to getting back into action and armed with the tools and knowledge to heal yourself!
About Me: I enjoy playing basketball, trail-running throughout San Diego, playing guitar, and spending quality time with my wife and kids.
Additional Languages: Spanish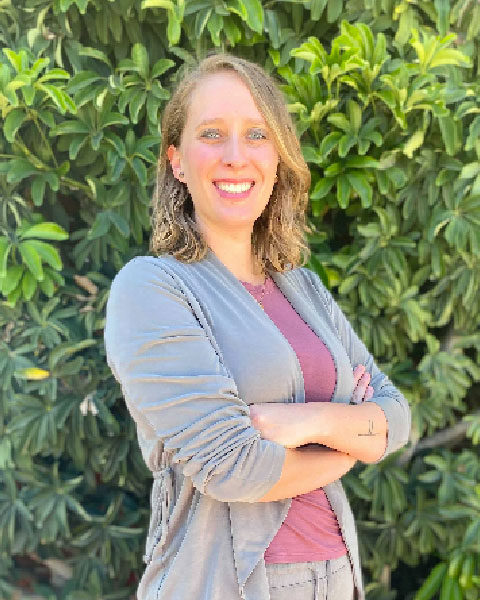 Shaina Nolley
Chiropractic Preceptor
Techniques I Use:  Diversified adjusting, drop table, extremity adjusting, spring loaded instrument adjusting, functional nutrition, prenatal care, corrective exercises, biomechanics education, and soft tissue therapy.
About My Practice: My ultimate goal is for you to feel heard and know that you are in a safe space. I love chiropractic because we are taught to look at the body as a whole instead of simply chasing symptoms. I understand that everything is connected, and I strive to connect with you to get to the root cause of your issue. I am in the process of completing my applied clinical nutritionist certification because I feel it is important to pair chiropractic adjustments with nutritional support. I was the chiropractic intern for the Women's Universal Basketball Association in the Bay Area and love working with athletes!
About Me: I grew up in Southern Indiana, and moved to Chicago to play tennis during undergrad. Chicago was my home for 8 years and you can find me cheering on the Cubs, Blackhawks, Bears, and Bulls any day. In my free time I love to play guitar, try out new breweries and restaurants, hit up a spin or yoga class, watch sports, read on the beach, and explore San Diego with my girlfriend.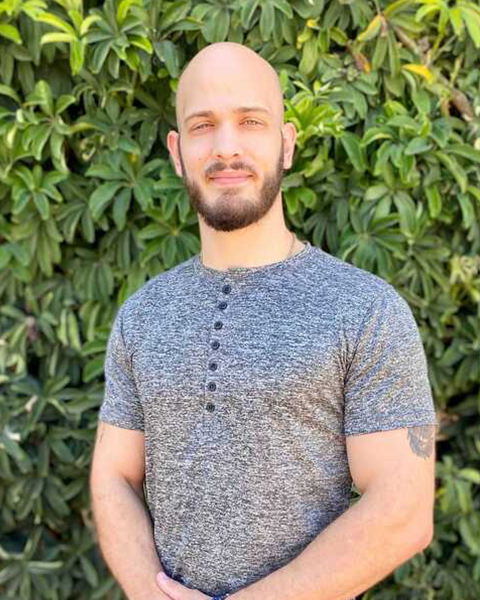 Jordan Delagrange
C.M.T
Techniques I Use:Deep tissue, Swedish, stretching, lymphatic drainage, prenatal, cupping, foot reflexology, orthopedic assessment, acupressure, craniosacral, medical Qigong,
About My Practice:I pursue a harmonious balance between the patient's lifestyle, orthopedics and bioelectrical aspect of the body. I assess any imbalances and apply the appropriate counterbalance to help guide the patient to better health. In my medical studies I apply both eastern/western theory and methodologies.
About me:I was born and raised in Indiana, arriving in California for the first time in 2014 after I joined the US Marines. I served 5 years as a Marine, and exited the service in 2018 with a medical discharge. My treatment at the wounded warrior battalion motivated me to pursue a career in Acupuncture and Chinese medicine. I studied at Pacific College of Health and Science for 2 1/2 years to earn my associate degree in medical massage technique. I am now enrolled in the Doctorate of Acupuncture and Chinese medicine, and will be a licensed doctor of Acupuncture in 2023. I also teach Chinese martial arts, and have a certification in personal training through ACE.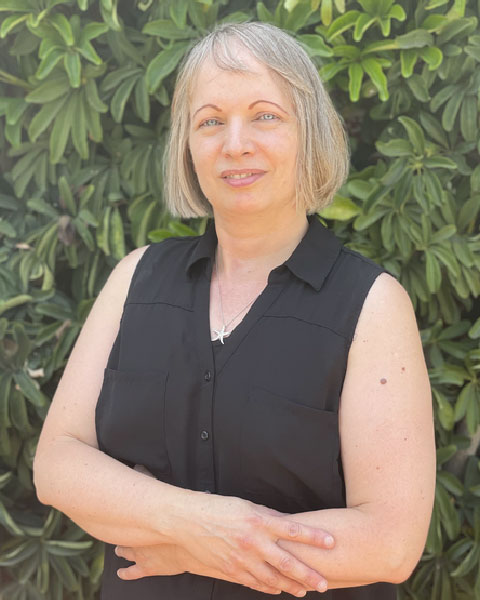 Lisa Hughes
C.M.T.
Techniques I Use:  Swedish relaxation massage, deep tissue, myo-fascial release, trigger point therapy, reiki, prenatal massage, stretching, PNF (proprioceptive neuromuscular facilitation)
About My Practice: My professional goal is to empower my clients to take control of their own wellness by incorporating key daily practices to improve their quality of life; focusing on movement, nutrition, sleep, and meditation to maintain a healthy body, mind and spirit.
About Me: I'm a mom of 3 adult children.  I've recently retired from nursing after 36 years working primarily in the field of orthopedics and physical rehabilitation.  I have been a massage therapist for 7 years and now want to make it my full-time passion.  I'm originally from the N.J. coast and new to the San Diego area.  I'm looking forward to exploring all the west coast has to offer.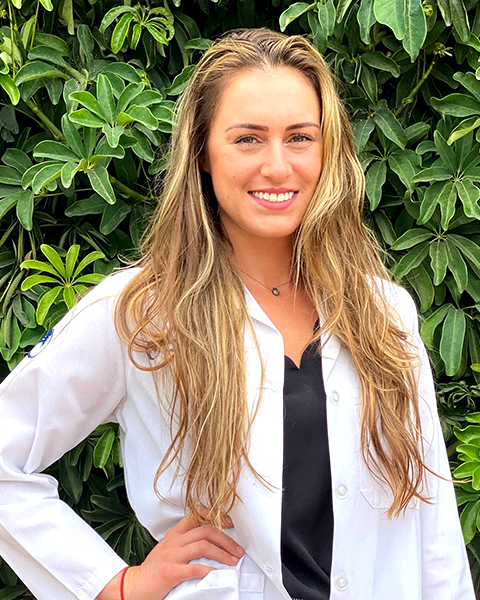 Dr. Rebecca Ur
L.Ac, DACM
Techniques I Use: Traditional Chinese Acupuncture, Microneedling, Facial/Cosmetic Acupuncture, Fire Cupping, 5 Element Acupuncture, Orthopedic Sports Acupuncture, Japanese Acupuncture, E-Stim Acupuncture, Moxibustion, Auricular, Tui Na, Fire cupping/myofascial release, Gua Sha, Herbal Medicine, Food Therapy, Qi-Gong Exercises, Yoga Therapy, Reiki, Pranic Healing, Aromatherapy, Meditation, and Health Education.
About My Practice: Rebecca's approach to Acupuncture and Chinese Medicine is to bridge the knowledge gap between Eastern and Western Medicine. As a primary healthcare provider in California, her approach to treating patients combines her experience in biology, medicine, yoga teaching, reiki, pranic healing and practicing Traditional Chinese Medicine. Rebecca has had a lifelong dedication to improving lives and helping patients attain optimum health for individualized needs. She began her journey helping animals from a young age and eventually switched to treating people due to fascination with herbal medicine and various other healing modalities such as meditation, yoga and aromatherapy. Rebecca loves addressing all issues, especially insomnia, stress, pain management and mental health.
About me: I enjoy immersing myself in nature with my two dogs whether it's at places like Dog Beach, Fiesta Island, and Mission Trails. I love the ocean and swimming, as well as yoga, breathwork and meditation. I also enjoy exploring farmers markets and discovering new people, places and things.