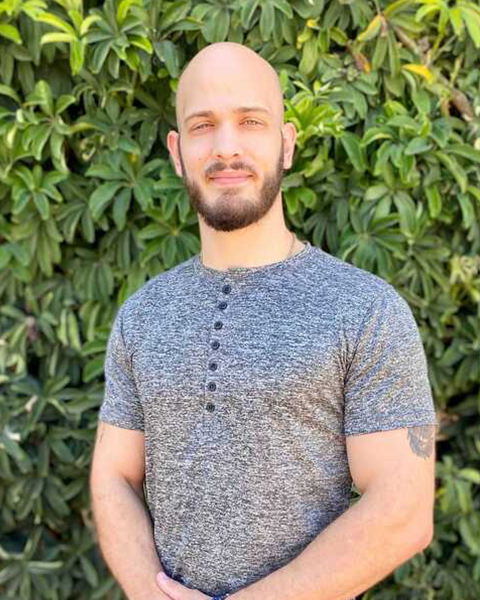 Jordan Delagrange
C.M.T
Technique I Use:Deep tissue, Swedish, stretching, lymphatic drainage, prenatal, cupping, foot reflexology, orthopedic assessment, acupressure, craniosacral, medical Qigong,
About My Practice:I pursue a harmonious balance between the patient's lifestyle, orthopedics and bioelectrical aspect of the body. I assess any imbalances and apply the appropriate counterbalance to help guide the patient to better health. In my medical studies I apply both eastern/western theory and methodologies.
About me:I was born and raised in Indiana, arriving in California for the first time in 2014 after I joined the US Marines. I served 5 years as a Marine, and exited the service in 2018 with a medical discharge. My treatment at the wounded warrior battalion motivated me to pursue a career in Acupuncture and Chinese medicine. I studied at Pacific College of Health and Science for 2 1/2 years to earn my associate degree in medical massage technique. I am now enrolled in the Doctorate of Acupuncture and Chinese medicine, and will be a licensed doctor of Acupuncture in 2023. I also teach Chinese martial arts, and have a certification in personal training through ACE.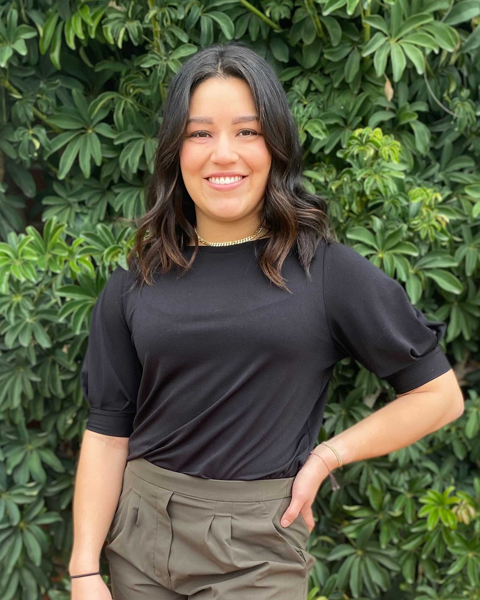 Dr. Roxy Rodriguez
D.C
Technique I Use: Diversified adjusting, drop table adjusting, extremity adjusting, activator, myofascial release, functional movement correction, and family care.
About My Practice: My holistic practice is rooted in acknowledging and respecting each individual's experiences and taking those into account when starting care. I strive to educate each individual in order to get them aware of their body and take ownership of their health so they too can be an active participant in the healing process.
Working with anyone from kids to parents to athletes of all types, my goal is always to get to the source of the problem and elevate my patients overall quality of life.
About me: I went to the University of Alabama for my Bachelors in Exercise Science and have a slight obsession with Alabama football so "Roll Tide" is a part of my vocabulary!  I'm  a beach bum at heart and will be in the sun any chance I get. After being a competitive gymnast for 14 years, living an active lifestyle is a huge part of my life so Olympic Lifting and Crossfit  have kept me fit and healthy for the past 7 years.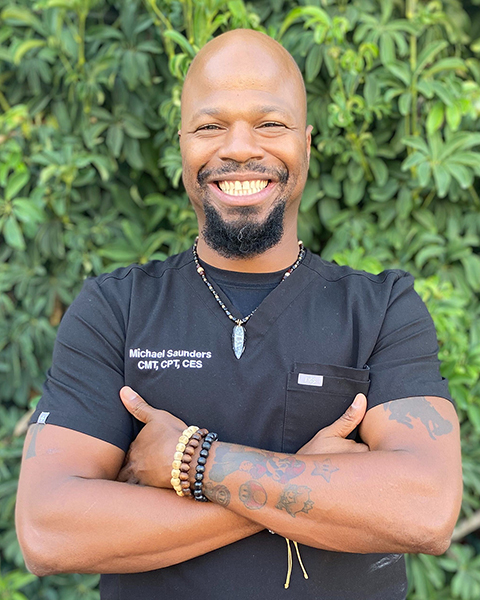 Mike Saunders
C.M.T.
Techinques I Use:Active and Passive Engagement Techniques, Stretch Therapy, Muscle Energy Techniques, Positional Release Techniques, Trigger Point Therapy, and Deep Tissue.
About My Practice: I am a tool that can be used to help your body reach harmony within, and I'm honored your investing time to read my bio. As a tool, I utilize specialized comprehensive assessment techniques, which help to navigate which type of treatment plan works best for you. In my practice, it is about progression not perfection. Becoming a personal trainer and corrective exercise specialist, I believe that education brings awareness, and this is especially important and pivotal in one's own healing process. As a Clinical Rehabilitative Massage Therapist, I have a range of modalities that can help release tension and promote long lasting results.
About Me: I am called to do this work. I absolutely love it and it shows. I am originally from Wyoming and I love the outdoors. Anything that has to do with outside count me in; hiking, boogie boarding, snorkeling, exercising, watching the sunset, etc. I enjoy being around new people and experiencing what life has to offer. Being around my daughter brings so much joy into my life and enjoy doing those activities with her.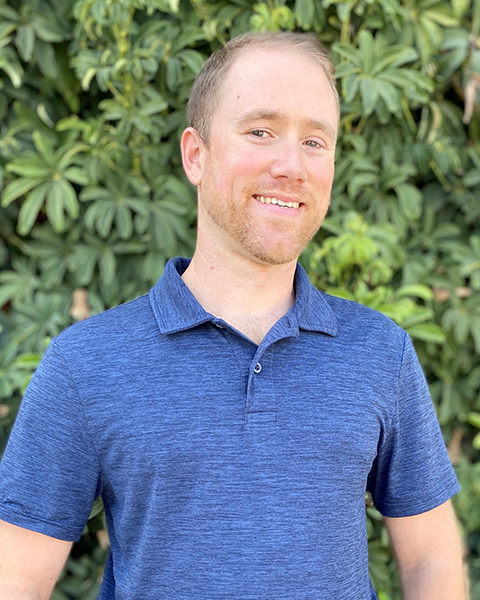 Dr Trevor Wendell
D.C.
Techniques I Use: Diversified adjusting, Active Release Techniques, myofascial release, corrective exercise, injury rehabilitation, strength coaching
About My Practice: My approach to chiropractic combines 15 years of experience as a sports massage therapist, personal trainer, and strength coach.  I feel that the core concept of injury rehabilitation and prevention that is applied to athletes of all ages and levels can also be utilized to help non-athletes as well.  My goal is to first discover and fix pain, and then show you how you can prevent those injuries yourself through home exercises and incorporating simple core strength concepts.  I find that after muscular or tendon injuries we all are likely to not return to the activities that we love due to fear of re-injury.  My end-goal of treatment is always to fast-track you to getting back into action and armed with the tools and knowledge to heal yourself!
About Me: I enjoy playing basketball, trail-running throughout San Diego, playing guitar, and spending quality time with my wife and kids.
Additional Languages: Spanish